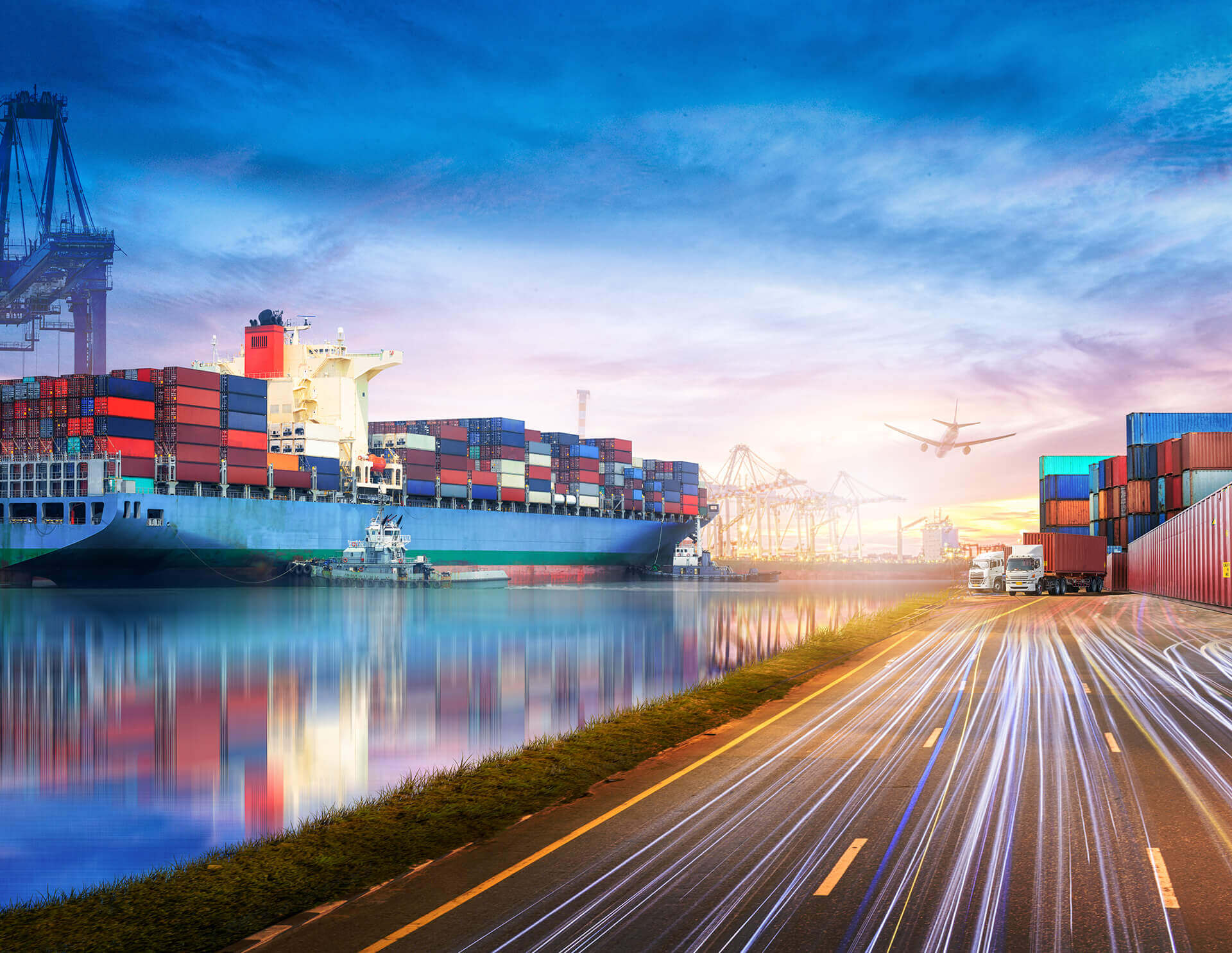 We are an established Custom Brokers engaged in the business of custom clearance, freight forwarding and transportation.
Our Company was incorporated in 2003 with Mr. Rohit Shah as its Chairman and Managing Director, who is a pioneer in the field of Logistics with more than 2 decades of experience. Our major focus has been on Custom Clearance and providing value added services to our customers.
The company has it's Head Office in Mumbai and Branch Offices in Nhava Sheva, Hazira, Mundra, Kandla, PIpavav & ICD Pune, ICD TUMB. We cater to the needs of the clients with strong infrastructure base and extended services. Our volume and working pattern has helped us in building good relations with CFS, Customs, Shipping lines etc. which enable us to extend the high quality of service at competitive rates.
Our one and only target is to accentuate the importance of speedy and hassle free delivery. We take extra measures to ensure to handle the requirements and movement of the goods of our clients and looking after the compliances of the administrative requirement. The company has executed various quality based systems, to improve the quality of services to its clients. The company has been awarded the Certification of ISO 9001-2015 by the Quality Accreditation Services Ltd (CAB-05) Canada.
Our company's Present Monthly Turnover is more than 7000 TEUs (Export & Import combined). We handle export shipments for reputed companies such as: Reliance Industries Ltd., Welspun India Ltd, Apar Industries Ltd., Wolkem India Ltd., Phillips Carbon Black Ltd., Garden Silk Mills, Balkrishna Tires, Alok Industries Ltd., JBF Industries Ltd., Jain Irrigation Systems Ltd., ATC Tires Pvt. Ltd., Tufrope Ltd, Jai Corp Ltd. & various other agricultural processors from North Gujarat. Export products handled are various Petrochemicals products, Yarn, Bed & Bath Linen, Psyllium Husk, Spices, Towels Engineering items, Fabrics, Bentonite, handicrafts etc.
Apart from export, we also handle import shipments of various reputed companies such as: Wolkem India ltd., Soltex Petro Products Ltd, Alok Industries Ltd., DJ Lifescience Pvt Ltd, Mayur Wovens Pvt Ltd, Shree Shyam Distributors and Marketing Pvt.Ltd, Rapid Overseas, Rayman exports, Sarvoday Natural, Shree Rajasthan Syntex Ltd, Tirupati Fibres & Industries Ltd etc. Import Products handled are Machinery, Limestone, Calcium Carbonite, PTA, Polyester Staple Fibre, LDPE, Ball Mill and Accessories, Limestone chips, Limestone Lumps, Viscose Rayon Spun Yarn, White limestone in lump form, Chemicals, Tiles, general commodities Our staff comprises of a total strength of 140 qualified and skilled personnel with the required exposure and experience to handle the requirements of our clients. Our staffs are deputed at all the ports around the clock to handle our present factory stuffed volumes. Justifiably, our successful growth has been attributed to a well-defined goal, strategic planning, dynamic leadership and a team of self-motivated and well experienced professionals, trained to give the best in ultimate customer satisfaction.
Our vision is simple – with the theme of "POWER OF ONE", all network members shall become more than just a local player, but rather a worldwide leader in the logistics industry, providing services to local and worldwide customers of any size.
To create value for our clients through total commitment to customer service by delivering innovative tailored solutions to move products and information more efficiently and effectively with the best people, systems and processes.
Our Achievement In Number